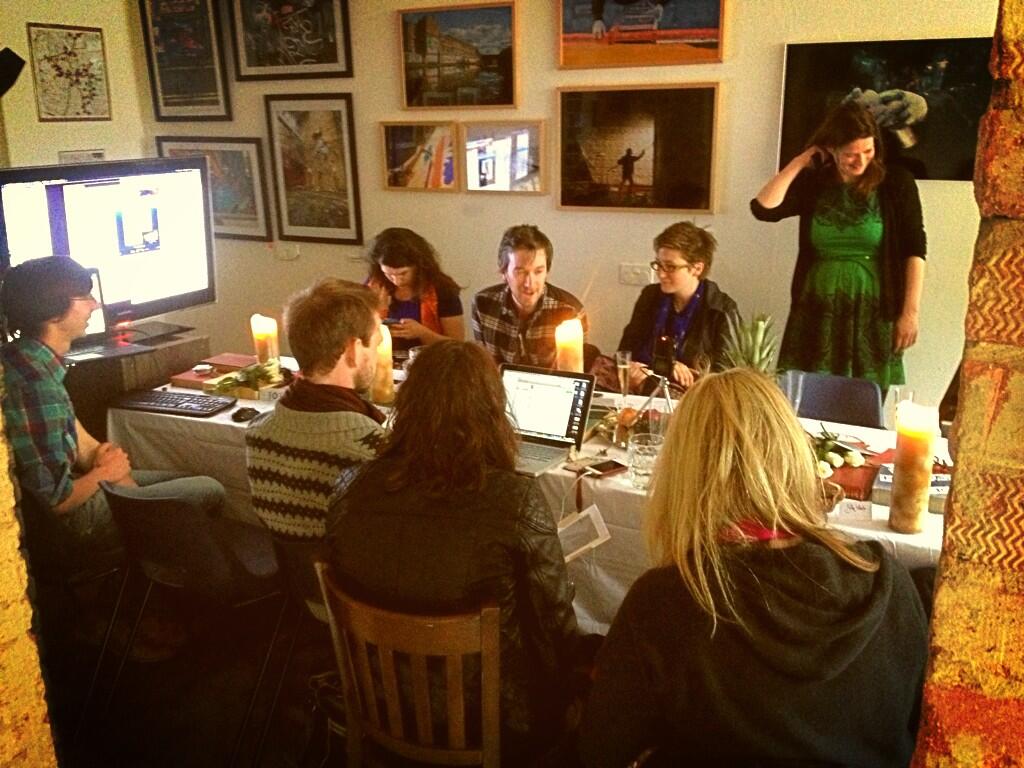 Where you are walking I walked once many years ago. I thought I was to live in London for years with my love, but it was only for months.

Well, it was actually more like weeks, really.

In some ways, I don't want to return, lest my memories of Brick Lane are replaced with the vision of what it has become now. All I have left are my memories.

Just as she was noticing that she was alone she hears someone say her name. 

It's Nick! 

Nick says that it looks like she is wandering around aimlessly.

She explains that she is playing a game

Nick isn't impressed. Nick wants to know more about the party she was at last night. Nick says she should tell him when such parties are happening.

She explains to Nick that she only gets in touch when she doesn't have a party to go to.
Many years ago, a man passed by a wet piece of concrete. He planted his boot directly in its center and stepped.

His boots have since worn out and the feet inside of them have travelled far from this spot. 

He doesn't know how often the captions of his boot print change. He doesn't know that today his boot print banner reads "BAVE SOUL"
The tourists step unbidden into her path.

"We'll have to squeeze in" says the first

"that's no problem" reassures the second.

The miniature bathtub is unseen but overwhelmingly present.

Ken Eklund, Annette Mees & I setup an experimental story-making event over the weekend, we paired a person on the ground in London near Brick Lane (a threader) with a person online somewhere around the world (a weaver). We called it Horas Perditam.

Their goal was to find stories together of connection, loss and missed opportunities. The Threader was the conduit, moving based on intuition focusing on resonant moments or spaces, the Weaver took those elements and wove them into narratives and poetic pieces that got posted to this tumblr page.

The results have been astounding, with moments of deep emotional resonance and others of pure and joyful fun. We capped the event off with drinks and a talk-back at Original Content London's event space, which Edward Saperia let us use and helped make beautiful

Thank you to all the threaders, weavers, and collaborators involved, you all made it a great event!